Elemi Oil
Home » Products » Natural Essential Oil » Elemi Oil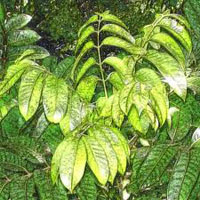 Elemi Oil is extracted from the gum using steam distillation. Historically the ancient Egyptians used it in the embalming process.  The oil has a yellowish color to it with a citrusy aroma that is pleasing to the senses and spicy undertones.  Blends well with Rosemary, Lavandin, Myrrh, Labdanum, Sage, Frankincense, Cinnamon and Lavender oils.

The most common use for Elemi Oil is for skin care preparations. Aids in healing cuts, wounds, dry skin, skin fungus, candida, skin inflammation, assists in new skin cell growth and rejuvenation, athletes foot, and oily skin.  Elemi Oil is a strong stimulant to the mind and body, quickening healing time after an infection of illness by activating the immune system.  Calms nerves, stress, nervous tension, fatigue, and exhaustion.  Highly recommended to decompress the mind and for relieving the body of anxiety.  Overall the one word that describes this oil is "rejuvenation" from head to toe it rejuvenates the body.  

Elemi Oil has been used in soap making, candle making, air fresheners, deodorizing sprays, massage oils, skin care products, anti-fungals, athletes foot creams, athletes food sprays, athletes foot powders, cosmetics, aromatherapy products, bath oils, creams, lotions, incense, body fragrances , perfumes, Etc.

Packaging : We can supply essential Oils in small bottles of different dimensions like, 2.5ml, 5ml, 10ml, 50ml, 100ml, etc. Also we can supply the essential oils in bulk packaging like, Aluminium Drums, GI Drums, Plastics Drums of various dimensions 25/50/100 litres drums.