Almond Oil
Home » Products » Carrier Oil » Almond Oil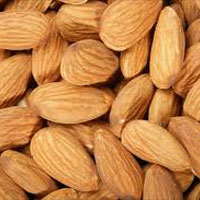 Sweet almond oil is the most common essential oil used in skincare and aromatherapy because it is appropriate for all skin types. It is rich in Vitamin E and has moisturizing properties. This guide will show you how this useful oil can transform your beauty routine and lead you on a path to natural, chemical-free health.

Sweet almond oil is a great vegetable oil that is one of the most used carrier oils in aromatherapy massage, and this is understandable since it has a fine texture, is easily absorbed, and helps to leave the skin soft and satiny smooth yet it is non-greasy and easily absorbed. Rich in vitamins A, B1, B2, B6 and E. An ideal basic carrier oil, nourishing and protecting to the skin.

Packaging : We can supply essential Oils in small bottles of different dimensions like, 10ml, 50ml, 100ml, 1 kg,5 kg etc. Also we can supply the essential oils in bulk packaging like, Aluminium Drums, GI Drums, Plastics Drums of various dimensions 25/50/100 litres drums.